YOUR INSURANCE AUTOMATION MASTERMIND
Make Thursdays your Breakthrough days
Dive in once or make it a regular thing!
NEXT SESSION: Thursday, December 7, 2023 | 12:00 PM - 1:00 PM Pacific
You're invited to the Insurance Automation Mastermind — A 60-minute online power-hour, designed for you to connect with other automation leaders.
Upgrade your decision making by:
Exchanging ideas
Tackling challenges
Building rewarding relationships
Limited Participation for Enhanced Focus With only 8 participants per session, expect a concentrated and fruitful exchange of ideas.
Community for Insurance Innovators Join professionals from varied insurance areas. Exchange insights on automation challenges and strategic decision-making.
Timing and Location 60 minutes on Thursday, from 12:00 PM to 1:00 PM PT, to advance your firm's automation strategies.
Your Commitment Your time and willingness to grow. This is free.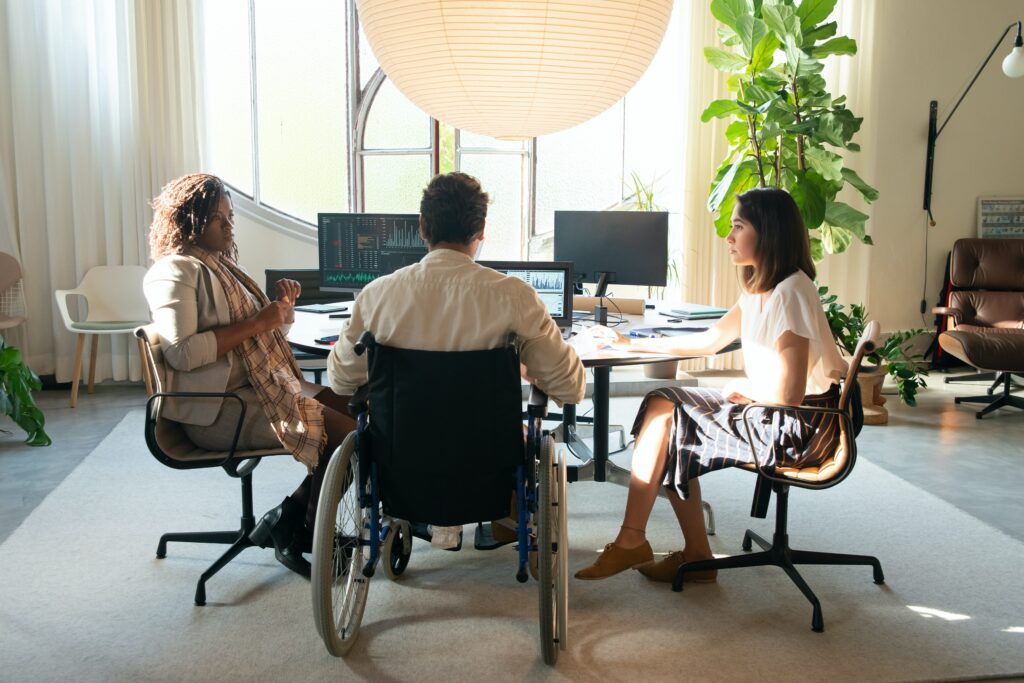 🌟 Kick-Off Introductions
🚀 Quick-Fire Updates: Share your top triumphs and toughest challenges in a rapid two-minute spotlight. Dive into the highs and lows – the top 5% and bottom 5% that are shaping your experience.
🔍 Spotlight on Common Ground
Together, we'll uncover shared patterns and themes within our group, offering valuable insights for everyone.
🔥 The "Hot Seat" Experience
Dive into a personalized deep dive – tackling 1 to 4 members' challenges, based on our available time. This isn't just advice; it's wisdom born from real-world experience.
🧠 Wisdom, Not Just Opinions
Guidance comes from lived experiences, not just thoughts. It's about saying, "This resonates with a similar challenge I've faced," providing you with insights that only seasoned professionals can offer.
✨ This is where the true power of a group with rich experience shines through!
🚀 Transform Your Automation Approach? 🚀
Enter the Virtual Insurance Automation Mastermind and lead in the insurance sector. Sign up for a chance to reshape your firm's automation tactics.
Major player specializing in auto & home insurance, with a stellar team of 3K and over 1M members, just dropped a game-changer. 🌟 They've juiced up their call center doubling their attended automation bot assistants to 500 strong. 🤖💥 Interactive forms and guided workflows are the secret sauce, delivering top-notch service with a side of reduced wait times.

Improving Claims Processing With OCR Automation: As consumers demand faster claim processing and payment, insurance companies must digitize their claims management processes. This top insurer built bots to automatically verify, process and pay claims.
UiPath Top Business Partner 2019, 20 & 21

Worked with five of the top 10 largest insurance companies in Australia and want to bring our learnings to the U.S.
Think of this session as your chance to step out of the daily grind and sharpen your saw. Just like a lumberjack taking a moment to sharpen their blade for more efficient cutting, you're taking time to hone your skills and perspectives. You're not just peering out of your silo; you're leaping out of it. You'll walk away not just feeling recharged, but also equipped with sharper tools for your trade.